Grafknives are custom made throwing and tactical knives and tomahawks.
To read more about Grafknives tomahawks – click here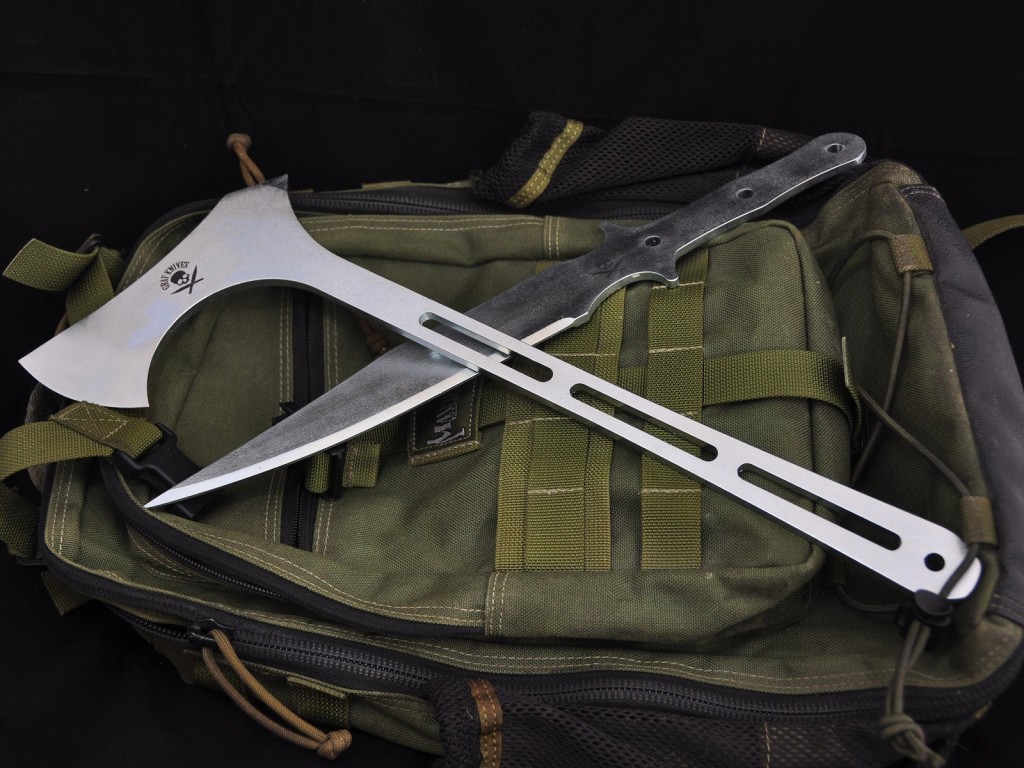 All knives and hawks are made to meet few basic principles.
– be tough and strong
– be ergonomic
– full fill their mission, whether its throwing or tactical use.
– remain affordable
How do we meet those requirements?
Material –  we use 40HM and 40HNMA steel –  analogue to 4140 and 4340 steels. It is high tensile strength steel, unrivalled when it comes to toughness and durability. For tactical knives we will be using A8 Mod steel.
Why 4140/4340 steels?
Simply put – we use them at 48-52 hrc hardness. At those levels they are times tougher than virtually any popular steel (marging will be tougher but aren't available).
It is much tougher than 1045, tougher than 5160, L6 or S7(or other shock proof steels). And do not even think about high carbon steels – almost anything above about 0.7% C is a risk in large impact tools.
Manufacturing – Laser cut-out, hand grounded.  All knives are laser cut from the same batch of steel, guaranteeing exact same shape and size. I know that handmade has its appeal, but I prefer repeatability over uniqueness in competition grade equipment.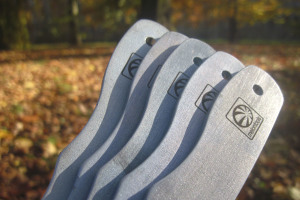 Finish – this is one of the things that makes grafknives special. Knives are covered with industrial zinc coating. It makes them nice and white, but mostly – it makes them RUST-PROOF.  In contrast to paint coating, zinc coating is an active rust inhibitor. It means that even scratched knife, with exposed steel is still protected.
The difference is simply spectacular. You can leave knives and tools exposed to environment for weeks with no damage. All that will happen is your tool will get a darker.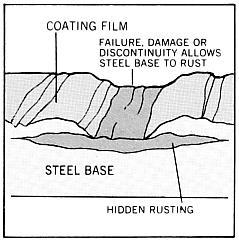 Other small details…
Dull "edge" – sharp edge is a curse of poor throwing knives.  It is dangerous for your hand, and bad for your knives. Every knife-to-knife hit can cause serious burrs or cracks.
Rounded edges – additionally, selected manufacturing process allows me to achieve rounded edges on all parts of knife. It makes it more comfortable to use, and further protect it from gross damage when knife hit another knife.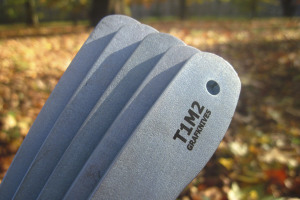 If you have any question, suggestions or orders feel free to contact me at
graf@grafknives.com