Tomahawki taktyczne Grafknives
Hawki taktyczne stanową początek taktycznej linii sprzętu grafknives, wykonanego przez melontools.
Hawki są wykonane w tej samej, sprawdzonej technologii, jednak aby były skuteczne w ich dedykowanym zastosowaniu są wykonane z mocniejszego materiału – 40hnma, są ZNACZNIE grubsze – mają 8mm na całej długości, a ich czubki i krawędzie są ostre, przeznaczone do pracy, niszczenia bądź walki.
Aktualnie dostępne są dwa modele
Grafknives H-01 Tactical
Grafknives H-02 Tactical Long
_
Grafknives tactical tomahawks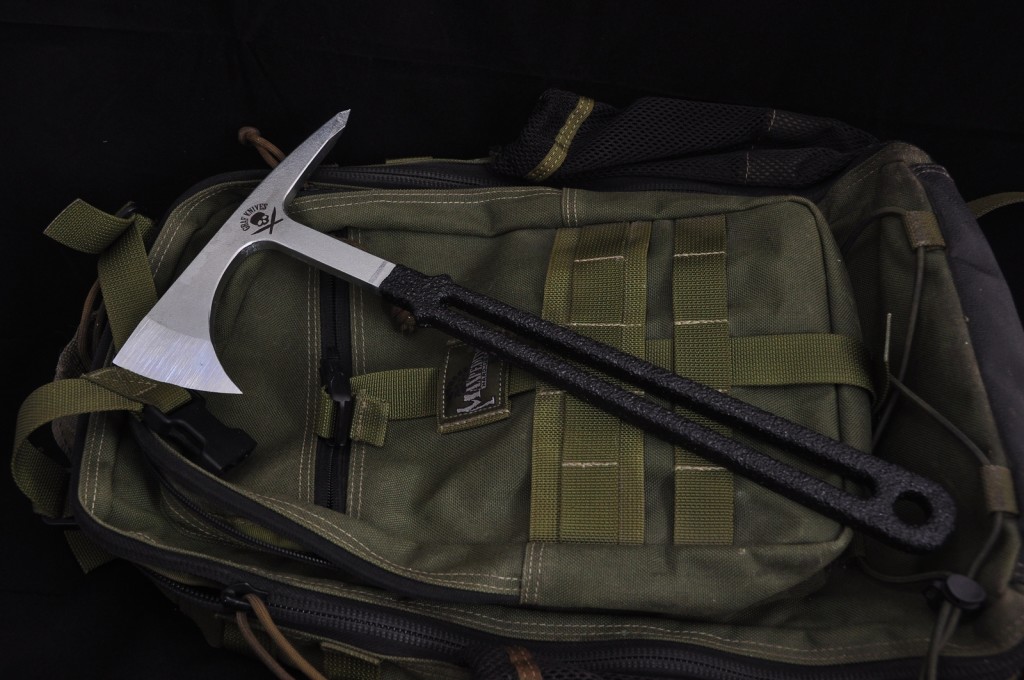 Tomahawks are the beginning of new line of tactical gear  made by grafknives/melontools.
Hawks are made the same, tested way the throwing knives are being made – laser cut, cleaned, grinded, heat treated, zinc coated and sharpened. We added a polyurethane black rubber handle coating for retention and isolation from steel.
To withstand the needs of tactical realm hawks are made from stronger steel – 4340, are tempered to higher hardness to keep edge, and are fully sharpened to do their job.
Available models at this moment
Grafknives H-01 Tactical
Grafknives H-02 Tactical Long